---
 Greek Women's Society of S.A. O "Taxiarchis" Inc.     
Σύλλογος Ελληνίδων Κυριών και Δεσποινίδων Νότιας Αυστραλίας " Ο Ταξιάρχης"      
---
Welcome
Serving our Community since 1937
Welcome to the website of one of the oldest migrant women's organizations in South Australia.
We hope that this website will provide a summary of our historic Society's multidimensional work and its contribution to our society as well as information about our current activities.

Νews and Αnnouncements
---
2017
---
Spring Getaway to Yankalilla and Normanville
Come and join us on our full day excursion to the historic town of Yankalilla and Normanville on the 10th of October.
Located 72 km south of Adelaide and 35 km west of Victor Harbour, Yankalilla is a small, attractive town which nestles into the surrounding hills. It is located on the main road from Adelaide to Cape Jervis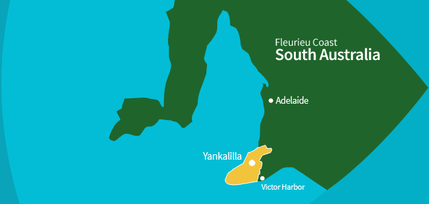 ---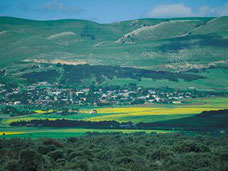 It is a town of considerable historic interest and is considered to be one of the more important centres on the beautiful Fleurieu Peninsula.
Yankalilla has retained its 'old village' atmosphere, with the pretty Bungala River flowing through the township. Take a walk along the tree-lined streets, admiring the rural architecture and cottage gardens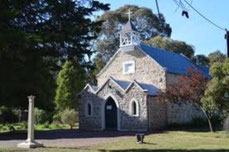 Yankalilla is the site of one of the world's newest Marian Shrines – the Shrine of Our Lady of Yankalilla, which attracts pilgrims from around the world to see the image of the Madonna and child that has appeared on the rear wall of the Anglican Church. 
Yankalilla is also home to the first country Josephite school, opened by Saint Mary McKillop in 1867, which is now a private residence. A must-see while in Yankalilla is the town's historical museum, which is constantly being highly rated by visitors.
The cost per person is $ 35.00 and includes transportation (bus), morning tea, Lunch and sightseeing.  If you wish to take part you must book your seat.
Roula: 82723558, Georgette 83364595,  Helen 83563431       
Deadline for bookings:  5th October, 
Notice of Annual General Meeting 2017
---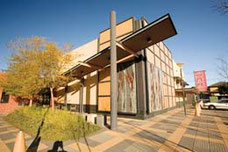 The Greek Women's Society of S.A. "Taxiarchis" Inc.    will conduct its Αnnual General Meeting on Sunday 23rd of July 2017
The AGM will be held at the  "Greek Women´s Centre" , Goodwood Centre , 32-34 Rosa St Goodwood 2 .30pm -  5.00 pm. 
Agenda for the meeting will be as follows:
reading and approval of minutes AGM 2016
Business arising from minutes
Correspondence
Financial Report
Elections of Returning Officers/Auxillary committee
General Business  
---

---
Greek Women´s Centre
email us at
32-34 Rosa St Goodwood, SA 5034

Hours:
Tues 9.30 am - 10.30 am (Exercise Class)
10.30 am - 12.00 noon (Coffee and Bingo)

Access:
Wheelchair access, Disability toilets, Disability parking
---