Latest News
---
Memorial Service for Eva Drummond 15/1/2017
---

On Sunday 15th of January 2017, the family of our beloved member Eva Drummond held a memorial service (40days since her passing) at the Church of the Archangels Michael and Gabriel in Franklin Street followed by a wake at the Castellorizan Brotherhood Hall.  Family, friends and the members of the Executive Committee of the Greek Women's Association " Taxiarchis" Inc attended in order to honour her memory and life.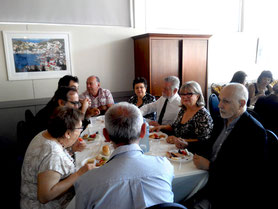 Eva joined the Greek Women's Society Taxiarchis soon after her arrival in Australia With the staunch support of her husband Alex, she served our organization tirelessly for more than 60 years contributing both in time and in kind.  We are extremely grateful for her contribution which was invaluable and she will be sorely missed by all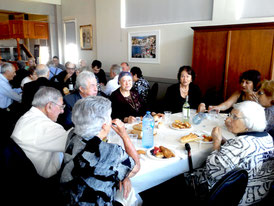 Eva Evangelia Drummond who was born in Amorgos Greece passed away on the 25th of November aged 93 years old. She is survived by her husband Alex and her two daughters Elena and Cathy.
Eva Drummond's dedication, passion and legacy will never be forgotten by the members of the Greek Women's Society of South Australia " Taxiarchis" .
---
Dec 9th 2016 Xmas Lunch
---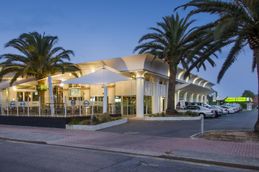 The final event of 2016 calendar took place at the Watermark Hotel Glenelg on the 9th of December 2016 at 12.00 noon.
More than 60 members and their friends gathered for the Annual Christmas Lunch at the well- known Watermark Hotel to celebrate the holiday season and exchange Christmas greetings.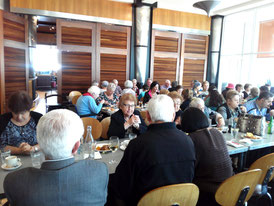 The December lunch is one of our annual fundraisers.
We are grateful to all who contributed to the success of this day and to our members who have been part of our long and successful journey!
---