Latest News
---
Annual Picnic on 27/2/2019 "Clean Monday"
---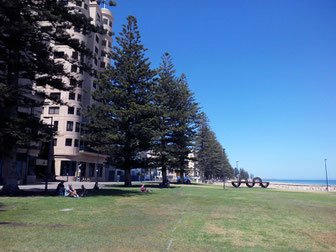 On the 27th of February which was " Clean Monday"  or Kathari Deftera approximately members and friends of the Greek Women's Organization gathered on the foreshore of Glenelg in front of the Stamford Hotel for a picnic, fun and games.
 For decades now, the Association has been organizing this event every year with the main objectives being to celebrate Kathari Deftera true to Greek tradition.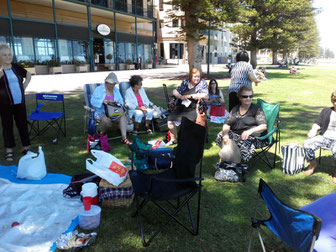 Clean Monday apart from marking the first day of Lent is also considered in Greece to mark the first day of spring with Greeks celebrating it with outdoor activities.
Many Greek families, young and old, will picnic in parks or by the seaside and fly kites which is said to symbolize happiness and family unity
Food is also a very important part of the Clean Monday celebration with shellfish, fasting food and laganas (azyme bread) being consumed.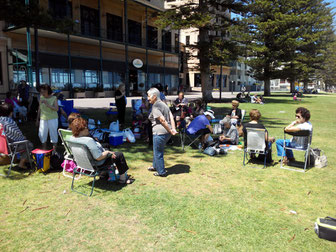 This year, the weather for our celebration was perfect. Although it was hot and sunny the huge pines on the grassy Glenelg foreshore provided ample shade and the local facilities facilitated the games and competitions.
In true picnic style everyone brought their blankets, folding chairs, and their picnic baskets filled with " nistisima" food of Len, Food, such as Laganas, olives as well as halva. The only thing missing was the kite flying … but there were plenty of other outdoor games and activities which fostered socializing, physical activity, and fun.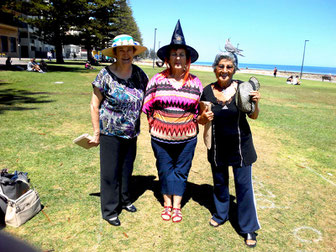 And of course the event would not have been complete without the hat competition. The ladies lined up with their hats to be judged. The judges had a hard time but finally picked the winners with the most original hats.  
A special prize was awarded to the lady who instead of wearing her hat wore her parakeet on her head!! – a truly novel headpiece!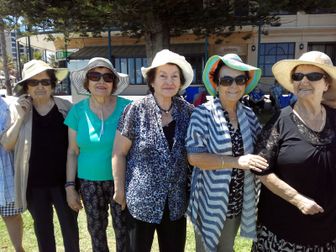 The day would not have been complete without the traditional banter and of course the telling of jokes. Everyone gathered together to enjoy jokes and spontaneous anectdotes.
All in all everyone had a wonderful time and promised to be back next year. See you all there next year. Perhaps there will even be some kite flying..
---
Memorial Service for Eva Drummond 15/1/2017
---

On Sunday 15th of January 2017, the family of our beloved member Eva Drummond held a memorial service (40days since her passing) at the Church of the Archangels Michael and Gabriel in Franklin Street followed by a wake at the Castellorizan Brotherhood Hall.  Family, friends and the members of the Executive Committee of the Greek Women's Association " Taxiarchis" Inc attended in order to honour her memory and life.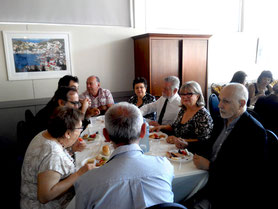 Eva joined the Greek Women's Society Taxiarchis soon after her arrival in Australia With the staunch support of her husband Alex, she served our organization tirelessly for more than 60 years contributing both in time and in kind.  We are extremely grateful for her contribution which was invaluable and she will be sorely missed by all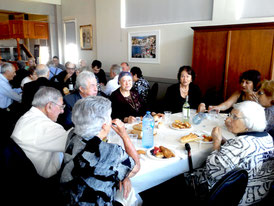 Eva Evangelia Drummond who was born in Amorgos Greece passed away on the 25th of November aged 93 years old. She is survived by her husband Alex and her two daughters Elena and Cathy.
Eva Drummond's dedication, passion and legacy will never be forgotten by the members of the Greek Women's Society of South Australia " Taxiarchis" .
---
Dec 9th 2016 Xmas Lunch
---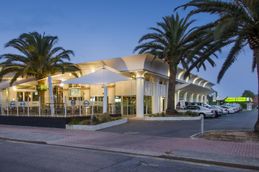 The final event of 2016 calendar took place at the Watermark Hotel Glenelg on the 9th of December 2016 at 12.00 noon.
More than 60 members and their friends gathered for the Annual Christmas Lunch at the well- known Watermark Hotel to celebrate the holiday season and exchange Christmas greetings.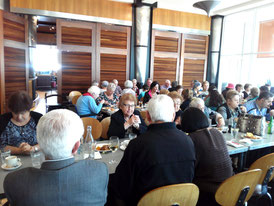 The December lunch is one of our annual fundraisers.
We are grateful to all who contributed to the success of this day and to our members who have been part of our long and successful journey!
---