Latest News
2018
---
Mother's Day 9th  2018 of May Watermark Hotel
---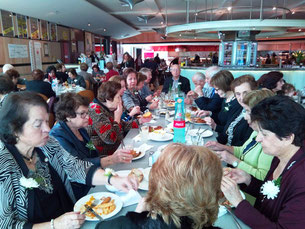 The Greek Women's Society SA " O Taxiarchis" celebrated Mothers Day once again with members of the organization and their friends.  The event which was a buffet lunch was held on Wednesday the 9th of May at 1200p.m. at the Watermark hotel, a favourite with our members. The Mother's Day lunch is one of the organization's annual fundraisers. This year all the proceeds went to BREAST CANCER SA.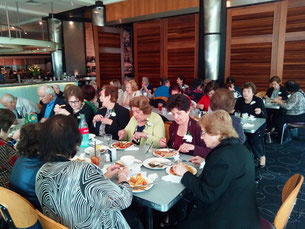 The Mother's Day Lunch takes place every year and  and  holds great significance for he Greek Women's Society of SA " O Taxiarchis"
The event honours and acknowledges its members' dual role as mothers and wives serving their families and community at the same time.  
During the course of the luncheon a beautiful bouquet was presented, to the oldest mother present. After lunch the door prize and raffle was drawn.
The President of Greek Women's Society of SA " O Taxiarchis" would like to thank all those members who donated prizes for the raffle for this event. Our raffles are made possible through the generosity of our members and friends. For more photos  please see below